Cafe Mono Congo works with KFE28 & Santa Rosa 1900 farms to create Mono Congo's signature blends of coffee. Monkey Punch, Cafe Mono Congo's premiere coffee, is a combination of beans from both farms to create brighter, milder flavor. King Kong is single origin grown at 1500m at the KFE28 farm. It is a fully body dark roast. Both blends are processed at the Santa Rosa 1900 Micro-Mill.
Grown in Premier Region Tarrazú
Coffee grown in the Tarrazú region is known to have distinctly acidic qualities & a subtle chocolate notes. Enhanced by volcanic ash, Costa Rican soil is fertile and oxidated, giving coffee beans deeper and richer flavors. The climate is cool & humid because of the high altitude (1200 – 1900m). Further, the Country has a rainy and dry season, which helps the coffee plants get enough water without becoming over-saturated.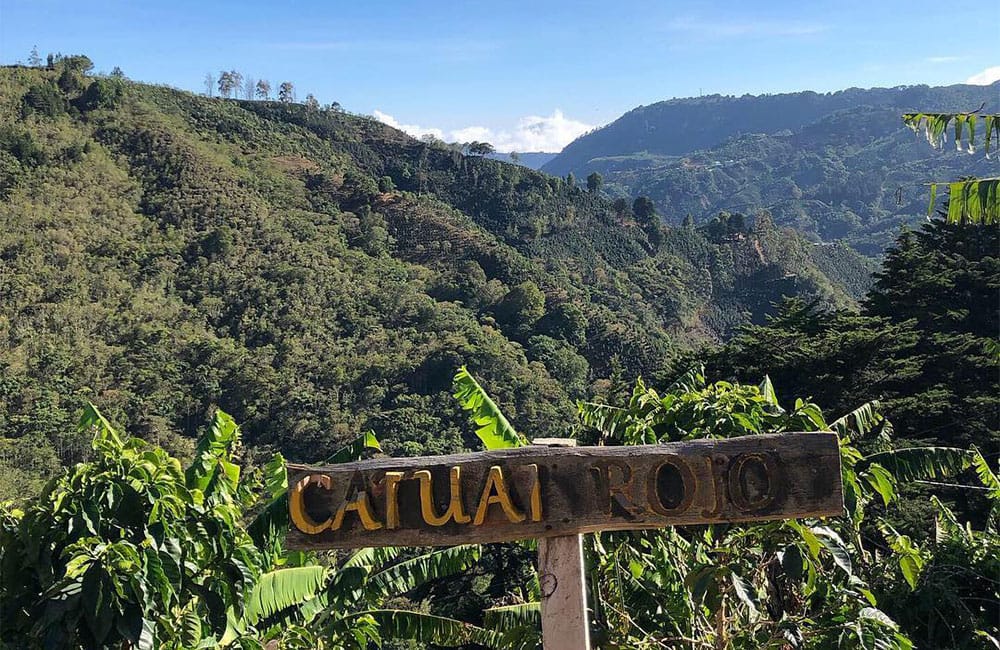 Santa Rosa 1900 Micro-Mill
The Santa Rosa 1900 Micro-mill is run by Efraín "Macho" and his sons Herbert & Kevin. They process coffee from their own farms as well as from their neighbors KFE28.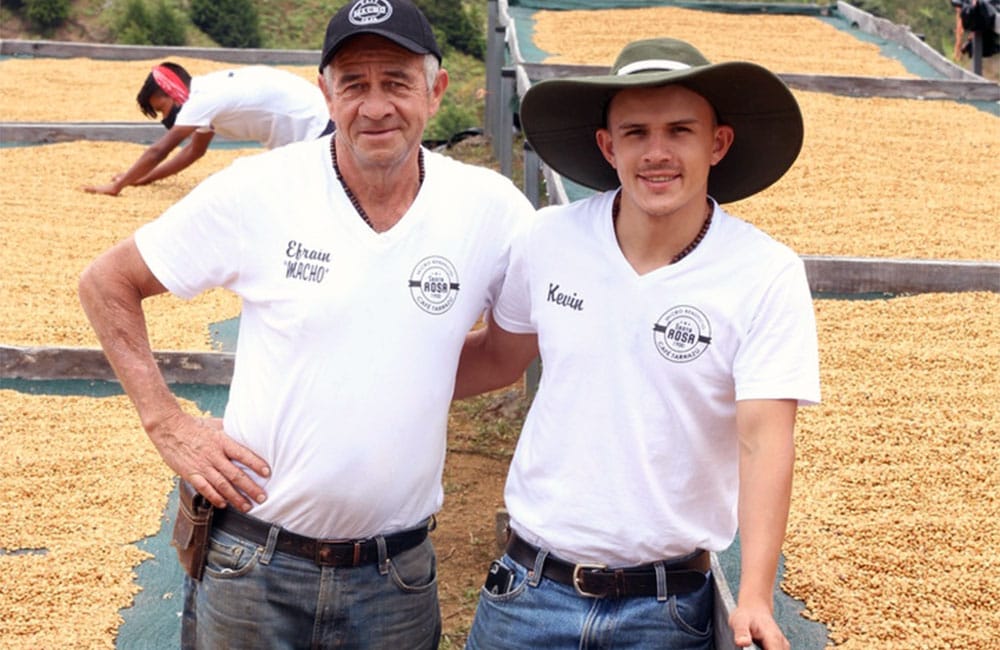 Through persistent dedication to coffee quality, the Naranjos know how to produce a spectacular lote of coffee. The production, management & milling of the beans are all done by family members. This also helps with the traceability of each lote.
Environmentally Sustainable Practices
As Costa Rica has very strict water regulations around coffee processing, Santa Rosa 1900 has environmentally sustainable maintenance practices. They use modern 'eco pulpers' & stringent drying standards using 75% less water than the traditional de-pulpers use and Kevin Naranjo supervises every step of the process carefully.
The ripe coffee cherries are hand picked and then sorted to remove any underripe or overripe cherries. They are sorted at the washing station where they are separated into day lotes (trackable by the date picked, size of lote etc).
The Micro-Mill has access to a small mountain stream which gives them a plentiful supply of fresh water. This makes the Micro-Mill one of the few mills in Costa Rica able to fully wash the cherries. Since the coffee is fully washed it allows the delicate qualities of the acidity and sweetness to shine through.
The skin and flesh of the cherries are removed mechanically from the coffee bean. The remaining pulp is removed in a 12-hour fermentation process. Then the beans are washed again for another 12 hours in clean water.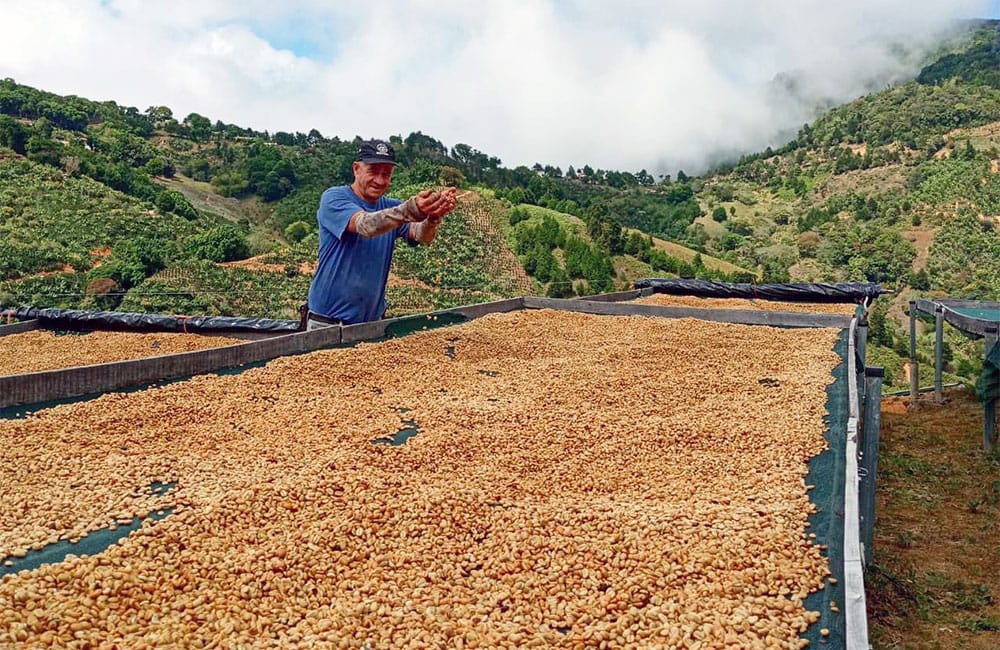 The washed cherries usually take about 12 days to dry on raised drying beds to reach optimum moisture content (10%).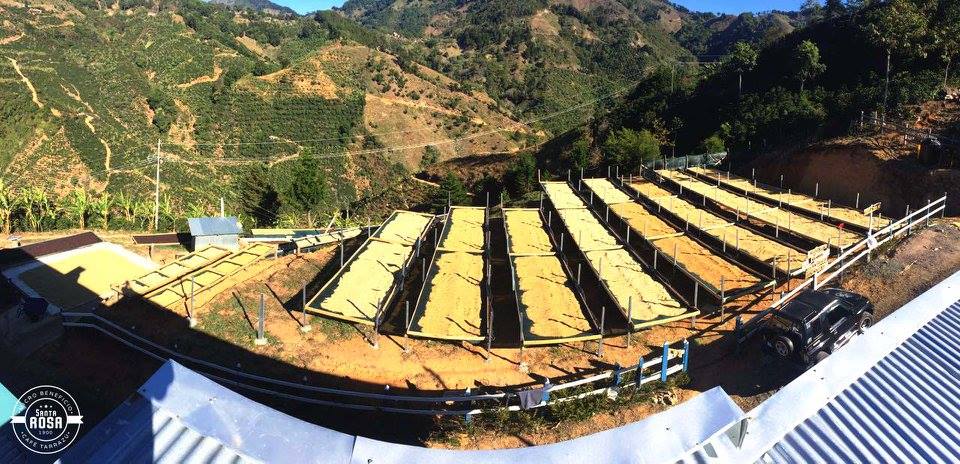 A machine called "Oliver", sorts the coffee beans through different funnels depending on their weight & density. From there they are removed and stored until ready to be shipped.