As Café Mono Congo is located right the Baru River mouth in Playa Dominical & many of us are surfers in the area, we are all trying to do our part to help protect the ocean.
On June 8, Café Mono Congo jumped on board to learn more from our local conservation organizations, taking part in the local World Ocean Day 2022: "Revitalization: Collective Action for the Ocean", organized at the Bahia Mercado in Uvita.
The event was a very successful collaboration between 8 or 10 local conservation & service organizations putting on interesting activities with the kids, educational displays and entertaining presentations. A few of the local providers we spent a bit of time to learn more about were MCEC Innoceana, Costa Rica Coral Restoration and Costa Rica Dive & Surf.
MCEC Innoceana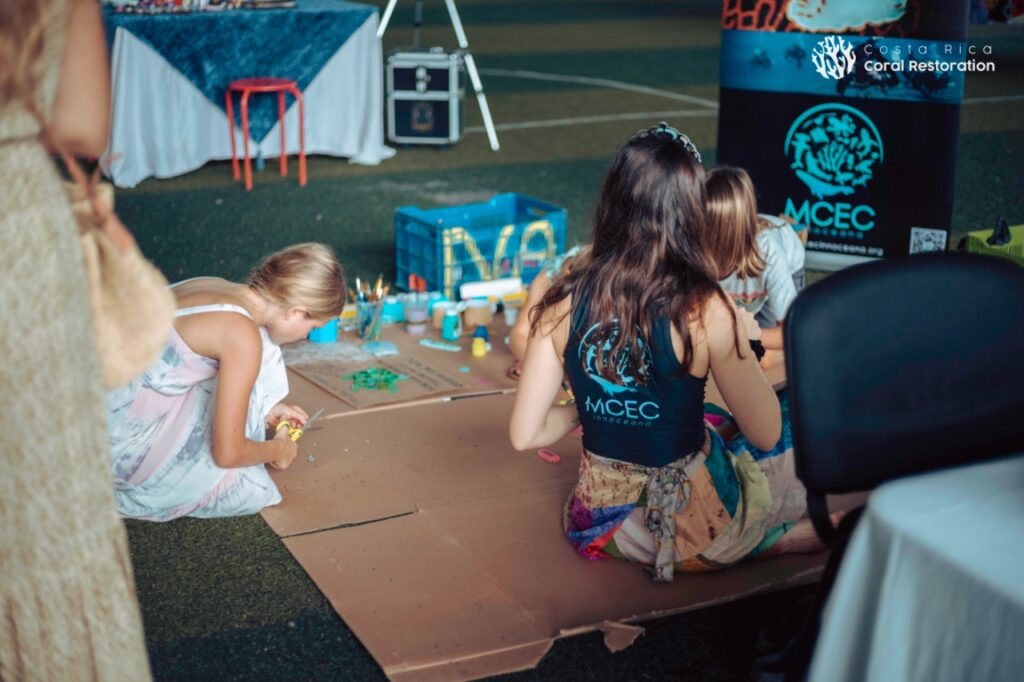 MCEC Innoceana protects our local marine ecosystem and makes participation in conservation more accessible to all ocean lovers with their amazing 'Experiences With Purpose'. They are ideally located in Bahia Ballena between Marino Ballena National Park (renowned wetlands) and two world heritage sites – Corcovado National Park (the Amazon of Costa Rica) and Isla de Caño (a protected biological reserve).
Costa Rica Coral Restoration
Costa Rica Coral Restoration recovers, restores, and propagates the coral community at the Marino Ballena National Park through educational & social programs. They are also using their laboratory & nursery to grow healthy coral.
Costa Rica Dive & Surf
Costa Rica Dive and Surf is one of the first Dive Centers to explore the pristine reef systems protected by the Marino Ballena National Park and Caño Island National Park, which keeps them closely involved with the marine conservation in our area.